Add Individual
Last updated
To add a member to the Legal team, select Add Individual from the Legal Team sidebar.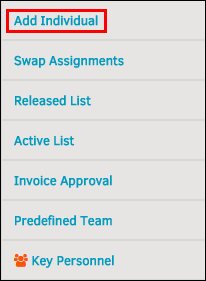 Select a new role from the "In Role Of" drop-down list.
Select an individual in the "Add This Person" drop-down list. For a detailed description of role titles, see Add Individual.
Click the checkbox to have contract reminder emails sent to the individual.
Click Save.