Set Limit Flags
Last updated
To edit the billing guidelines, select Alternate Fees from the Firms & Vendors tab and click the name of a firm or vendor.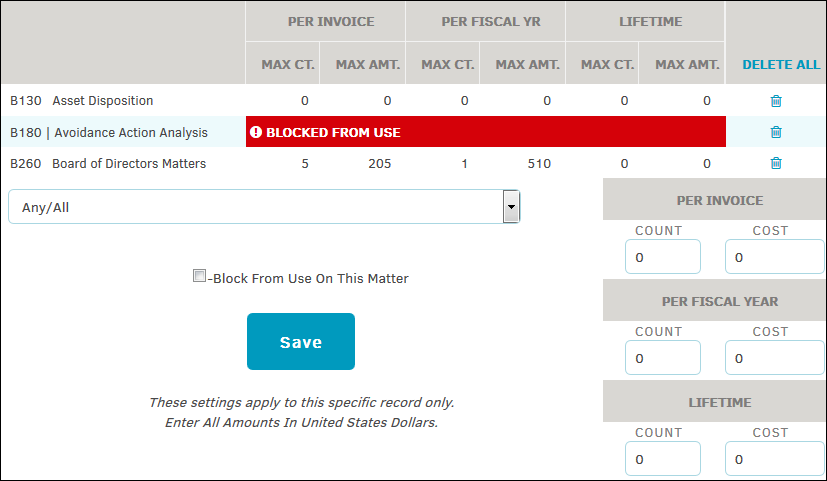 Select a LEDES code from the drop-down list and edit the "Count" and "Cost per Invoice/Fiscal Year/Lifetime" by entering a number in the appropriate text box.

Click the checkbox to block the LEDES from being used on the matter. There is no need to enter "Cost" or "Count" property values if you select this option.

Click Save to confirm changes, or to delete all information.