How to Create an Employee Profile
Last updated
This shows how a user can create an employee profile.
Goal
Users can create an employee profile to hold the I-9 for an employee. The employee profile is where basic information about the newly hired employee is entered and validated.
Before creating a new employee profile, you may want to see if the employee already exists.
Steps
Select the "Create New I-9: New Employee" button on the dashboard or "Create New Form I-9" under Manage I-9. Note that the dashboard button will not appear if the Employee Profile/I-9 feature is disabled.
Enter the employee information. The required fields are marked with red asterisks: First Name, Last Name, Employer, and Worksite.
Click "Save & Continue". Note that clicking "Cancel" will navigate the user back to the dashboard without creating the employee profile.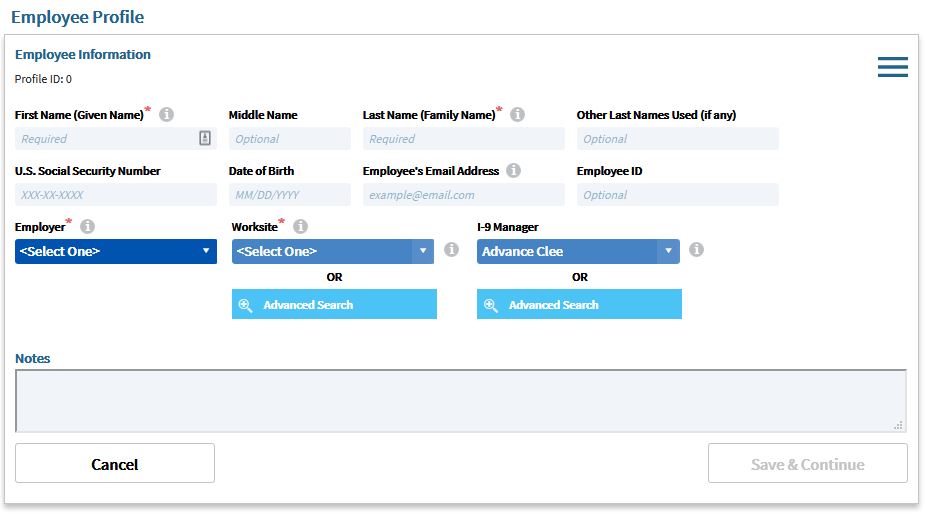 What's Next?
After creating the employee profile, the next step is to create the I-9.