How to Move an I-9
Last updated
This shows how users can move a I-9 between employee profiles.
Goal
Advanced users can move I-9's between employee profiles if the feature is enabled. Intermediate and basic users do not have this ability.
Before moving an I-9, please make sure that the I-9s belong to the same employee.
Steps
Search for and navigate to the employee profile or I-9 you want to move.
Select Move I-9, which can be found on the Employee Profile menu or the Form I-9 menu.
Employee Profile
Form I-9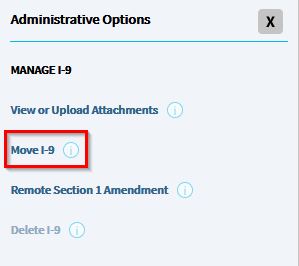 Enter in your search criteria and click on the employee profile you want to move the current I-9 to.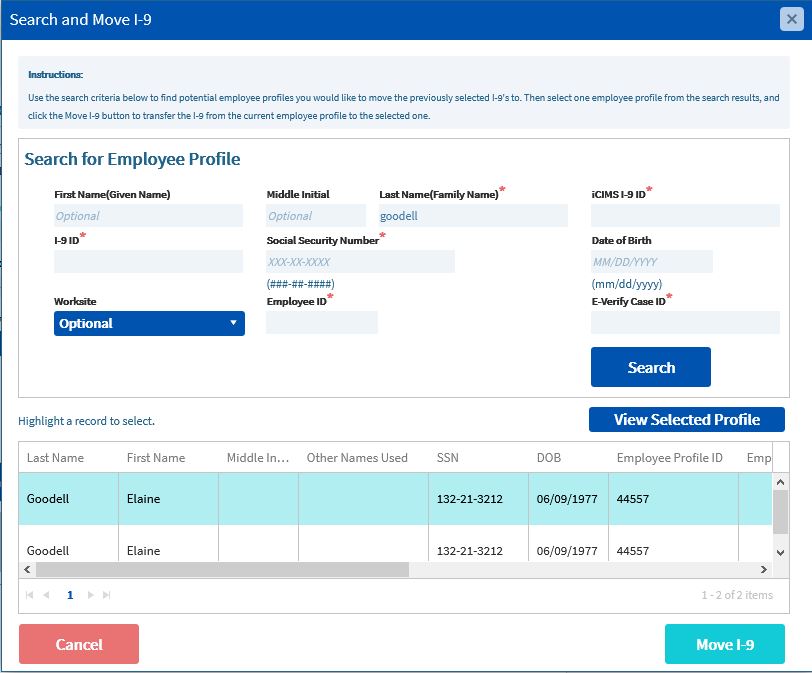 Click the Move I-9 button. Note that clicking Cancel will navigate the user back to the employee profile or I-9 without making any changes.
Notes
Once the I-9 is moved, the profile without any I-9 will be deleted. Keep in mind that the I-9 you begin this process from will be the I-9 that is being moved.