How to View an E-Verify Case Details Report
Last updated
This shows how a user can view an E-Verify Case Details Report.
Goal
The Tracker I-9 system has an E-Verify case report that displays the specific details about a case in a single page layout. This report can help an I-9 manager understand the particulars of an E-Verify case without having to click through each step in the workflow.
Steps
Go to the E-Verify tab.
Click the menu option on the E-Verify tab.
Select the "Case Details" option and then select the specific case to view the Case Details Report.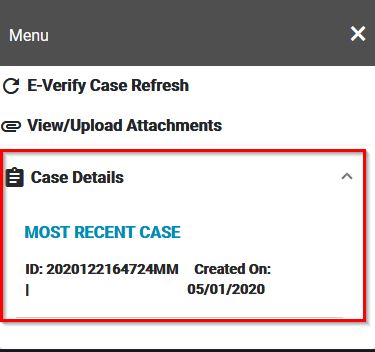 At the bottom of the report, click "Download PDF" to download a PDF version of the report. Click "Back" to go to the Employee Profile page.