How to Create a New E-Verify Case
Last updated
This shows how a user can create a new E-Verify case.
Goal
When an E-Verify case is closed with a final case closure code (e.g. Employment Authorized), the Tracker system treats the E-Verify requirement as complete, and most users are prevented from creating another E-Verify case. An advanced user with E-Verify permissions will be able to create an additional E-Verify case.
This feature is designed to solve the problem where an E-Verify case was created and closed, but a new E-Verify case is needed for a valid reason.
Steps
Go to the E-Verify tab of a case that has been closed.
Click the menu option on the E-Verify tab.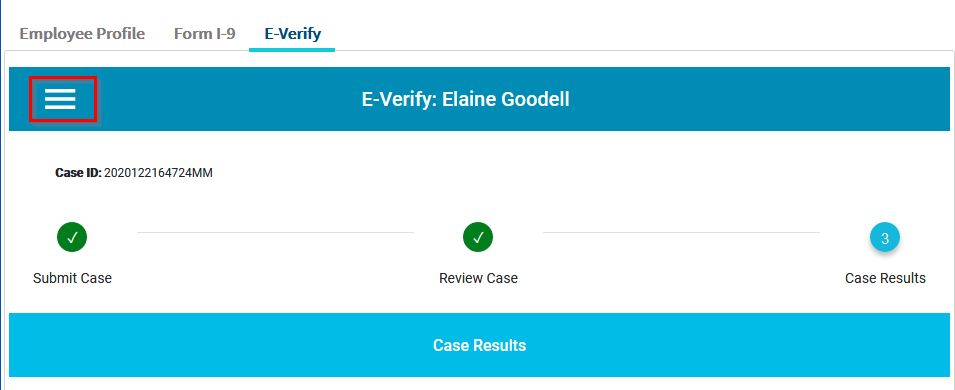 Select the "Create New E-Verify Case" option to create a new case.
Click Yes on the alert to confirm you would like to create a new case.
The E-Verify preview page will appear so that the case can be submitted.