INSZoom:-How to Gain Access to the Prospect Module
Last updated
To Gain Access to the Prospect Module
To keep track of prospective clients, we've created the Prospects Module. Here's how to access this module if it is not found in the menu.
First, hover over the profile icon in the top right and select 'My Settings' and then 'Access Rights' in the left menu: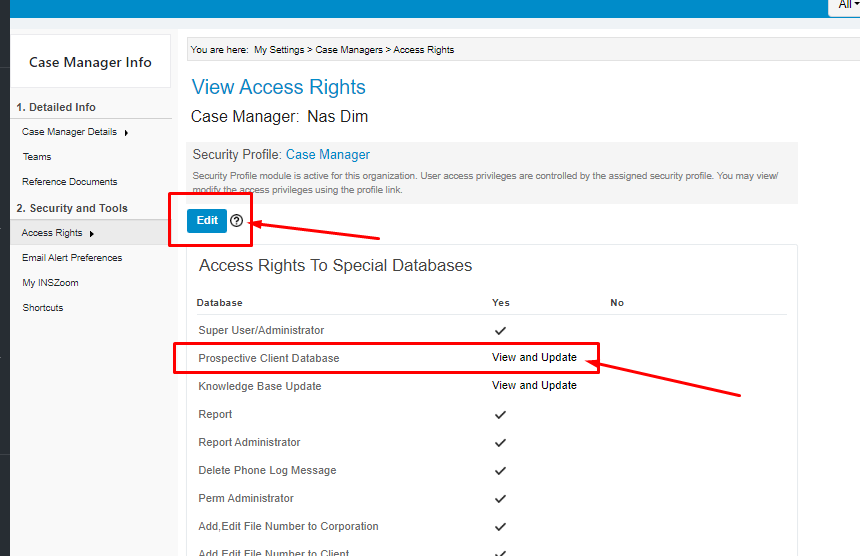 Once there, select 'Edit' and then click the drop-down for 'Prospective Client Database'.
'No Access' - this module will not show up in your main left menu and you won't be able to use it.
'View Only' - you can see what's in this module, but can't make any changes/updates to it.
'View and Update' - you will see the module and have full access to its features.
Once you've made those changes you'll see the module in your main left menu: