INSZoom:-Prospect Intake Sheet
Last updated
Prospect Intake Sheet
This questionnaire can be set up and used to capture information from prospective clients.
Navigate to 'Setup' and then select 'Settings' in the main left menu.
Select 'Organization Tools'.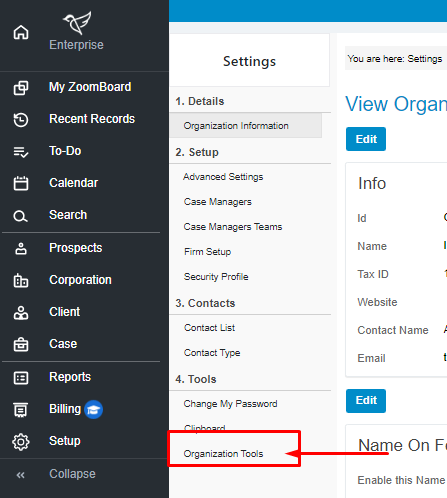 From there, you select 'Intake Sheet Templates'. In this page you'll be able to review all the different intake information items you want to collect. Additionally, you can select the checkbox for 'Questionnaires' to have that included in your intake section. You can add, and review, questionnaires as well under 'Intake Sheet Questionnaire'.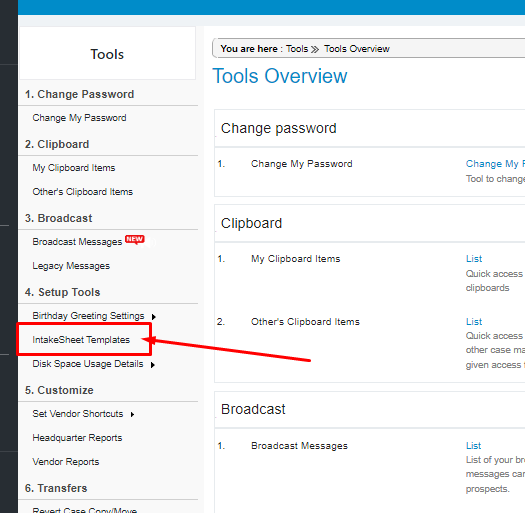 To create intake sheet as a section of your website:
Go to 'Prospects' in the main left menu.
Click 'Individual' under Setup.
Section will display the 'Generate Prospective Link For Your Website-Individual'.
Select 'Generate' to create a link that you can embed into your own website.