How Can I Edit the Name of a Matter?
Last updated
You must have the appropriate privileges to edit the matter name. If the options below are not available to you, contact your company's Lawtrac Administrator to confirm whether you have the rights to modify the matter's name.
Retrieve the matter - Lawtrac provides a number of options for retrieving a matter. The most common of which is the QuickFind search box. In this box, a user can enter text found within the matter name; Lawtrac will search the database and return all matters matching the search result.
Select the Edit/Close link on the right side menu
Now select Edit Main Information
The Formal Name field contains the matter name. Make the change and tab out of the field - you will see a green radio button indicating that the change has been Saved. This change ONLY applies to the Formal Name, the Short Name would have to be updated also if desired.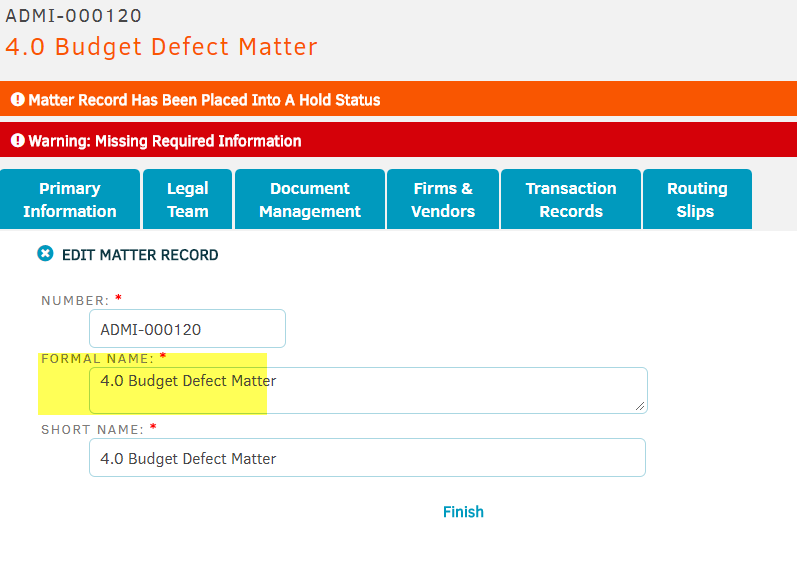 NOTE: The face of the matter will display the Formal Name in larger font, see below.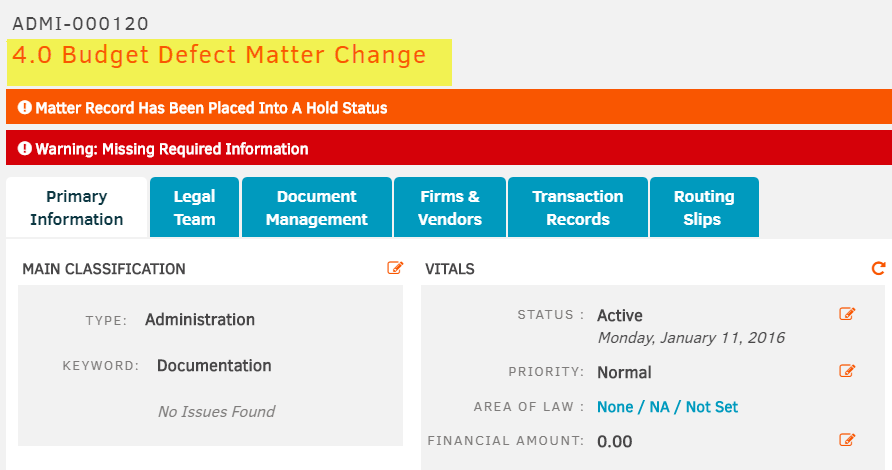 Tags recommended by the template: article:howto