Rate Requests: How to submit a new rate when a rate already exists
Last updated
This article reviews how to submit a new rate when a rate for a particular time period already exists. For example, if a timekeeper has rates for 2017 that exist already, and the rate needs to be raised towards the end of 2017.
Here you can see the rates exist for this timekeeper for 2017 and also 2018 (with an open ended date)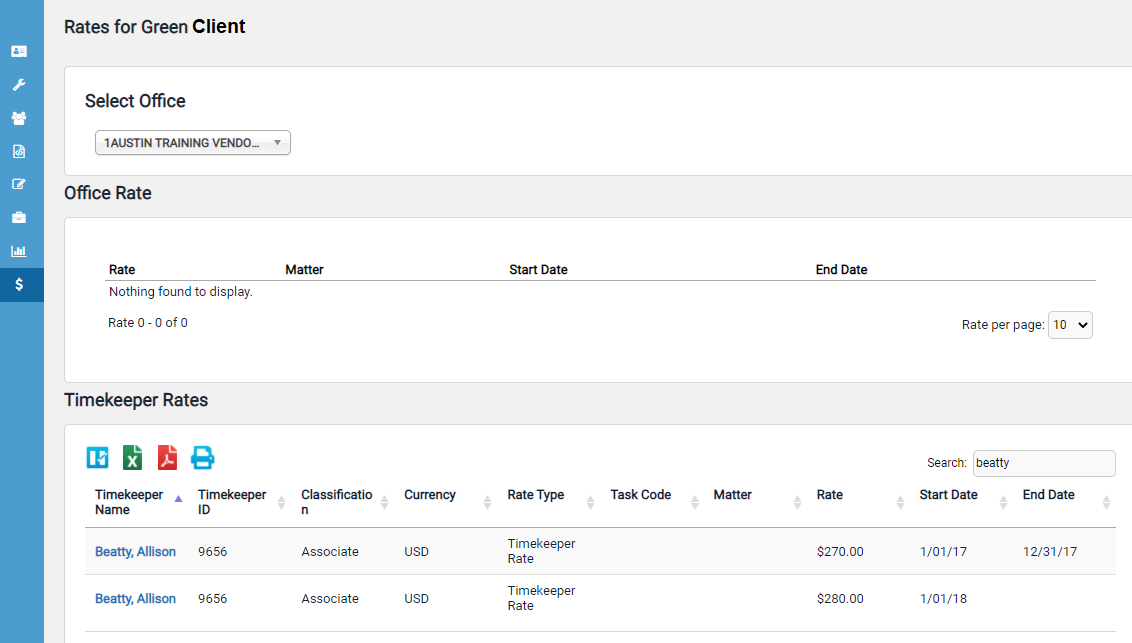 A new rate request can be created for overlapping dates as shown here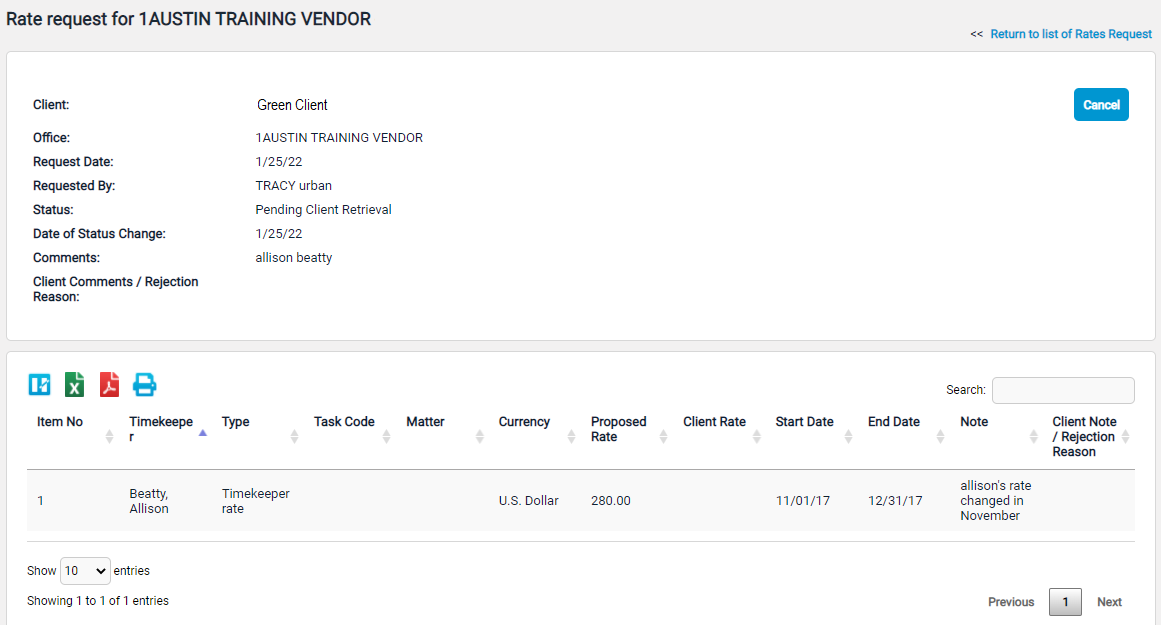 Note: If you see an error message "Line item # conflicts with existing rate", check if there are any pending rates for that timekeeper, or if there are any rates with the status of "Not Submitted". More information here.
Submit the new rate request for client approval.
Here the new rate has been approved by the client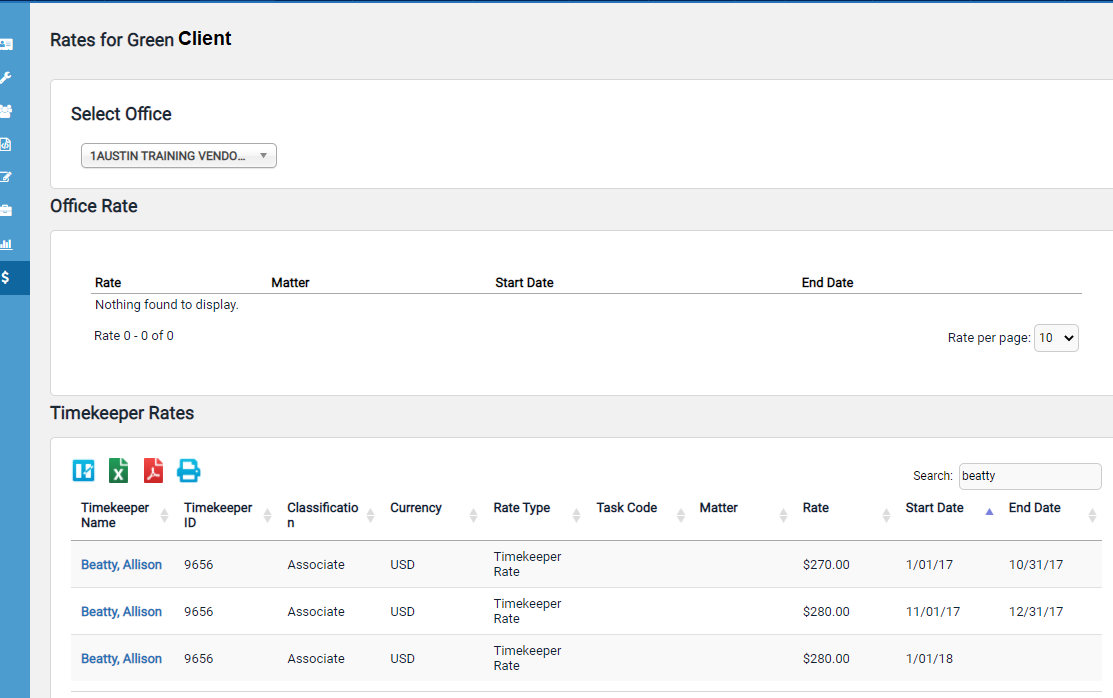 Please confirm with your client regarding their requirements, such as if they will allow a yearly rate to be changed in the middle of the year.