Document Library
Last updated
The Document Library module is a repository for document templates, e-signature (Echosign) transactions and other files associated with workflows in your TAP system. You can access the Document Library module at any time by clicking the
icon in the TAP Toolbar.
The Document Library module gives you access to the following functional areas:
Documents Library - provides access to all uploaded document templates in a central repository
The File type, Department and Description of the uploaded document can be modified using the "Edit" option from the Actions menu. Changes cannot however be made to the content of the document from within the Document Library.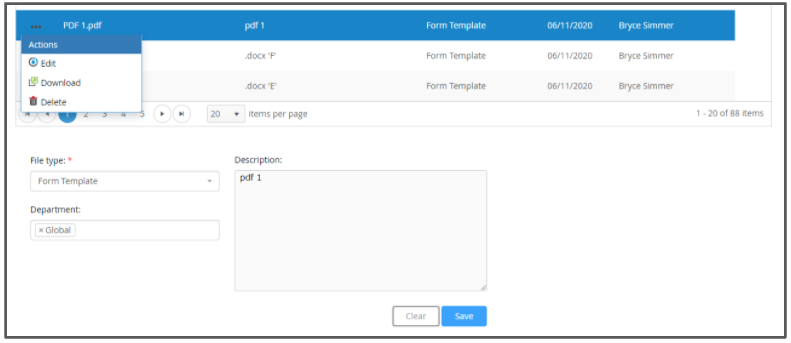 Signature Repository - contains a list of all eSignature Transactions along with current status

Currently TAP is configured in such a way not to show the next signer information within the UI, but we can pull that information from the Signature Repository under the "Next Recipient Email" Column
Document Repository - provides access to all of the uploaded and e-signature documents that have passed through your TAP system.
If there are no documents appearing in the Repository or you do not see an expected file, a user with access to the Administration section will need to run the Maintenance Task found here:
Administration | DOCUMENT LIBRARY > Fields Definition | Maintenance Task > Click Synchronize