Add a new and/or another DocuSign account for TAP
Last updated
How to add a new and/or another DocuSign account for TAP You will be able to add a new and / or another account to your DocuSign Esignature account for TAP
How to add a new and/or another DocuSign account for TAP
You will be able to add a new and / or another account to your DocuSign Esignature account for TAP
Login to TAP (Super Admin access required)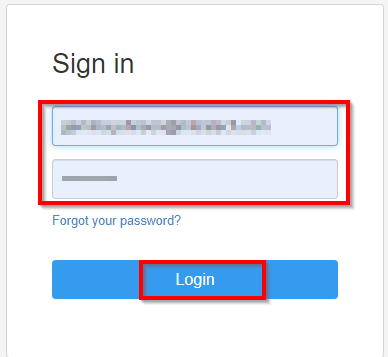 Click on the Administration tab
Click on eSignature Keys
Click on New DocuSign Connection
A new window appears in order to obtain next you will need to login to your DocuSign account

Login to your DocuSign account (Full Admin access required)
Enter your password
Click Login
Go to the Profile in your DocuSign account and copy the email address
Open up the TAP page
Paste in the DocuSign Email Address section the DocuSign account email address
Next enter the App Password created in DocuSign for this account
Go to the DocuSign account – Go to Admin
Click on Go to Admin underneath your profile icon
Click on API and Keys
Open up the TAP page – DocuSign AccountId
Paste in the DocuSign AccountID into TAP
Click Connect
You will now see the account is active
Troubleshooting
Problem Description:
If you run into an error 'Invalid Credentials' or the account does not save and remains on the configuration screen:
Navigate back to the DocuSign account>Admin>API and Keys
If the Account's Base URI is not 'https://docusign.net/api/3.0
Create a support ticket with the new URL for a change on the TAP side.
Note for Mitratech Internal:
In the latest DocuSign accounts, the account base URLs are under na1/na2/na3 servers and might look like https://na1.docusign.net. When the client creates a support ticket to change this URL in the portal settings, please create a hosting ticket to change the 'ESDefaultEndpointBaseUrl' setting to https://na1.docusign.net/api/3.0.
Ensure you add api/3.0 at the end of URL so that our code calls DocuSign API endpoint for authentication which only works with entire https://na1.docusign.net/api/3.0. If we update the URL without api/3.0 then the e-Signature connection would result in 500 Internal server error in console & the portal logs will show the below error.
MessageText==>
The request failed with the error message:
--
<html><head><title>Object moved</title></head><body>
<h2>Object moved to <a href="/Member/404Error.aspx?aspxerrorpath=/accountmanagement.asmx">here</a>.</h2>
</body></html>

--. ExceptionType==> System.Net.WebException Exception==> The request failed with the error message:
--
<html><head><title>Object moved</title></head><body>
<h2>Object moved to <a href="/Member/404Error.aspx?aspxerrorpath=/accountmanagement.asmx">here</a>.</h2>
</body></html>