Searching for Firms or Vendors
Last updated
Click the Search link in the sidebar on the right side of the Vendors or Firms page to open a search section at the top of the page.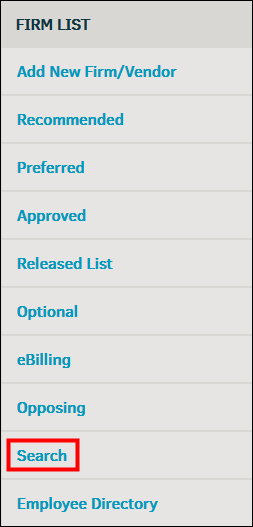 After you enter the name of the firm or vendor and select criteria from the drop-down lists, click Search.
Click the link of a firm or vendor to view more information. Click
to close the search.