INSZoom - Add additional relative/dependent/co-sponsor to a Case
Last updated
This article will guide you with instructions on how to add additional relative/dependent/co-sponsor to a Case
Add additional relative/dependent/co-sponsor to a Case
Go to the client's case.
Click on the option 'Add/Remove' next to 'Co-Applicant(s)'.
You can either link a relative that is already listed or enter the co-applicant's information: first name, last name, and relation.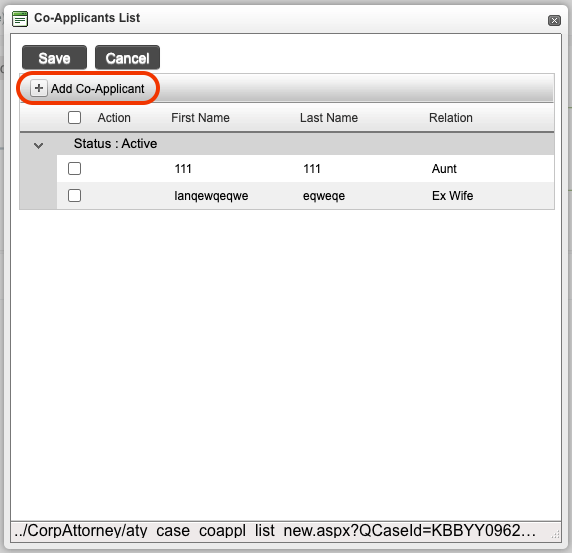 If you do not see any options for relations, it is because it has not been selected in the settings. Follow the directions below to configure the relations.
Go to Setup > Settings.
Select 'Advanced Settings'.
Search for Settings - 'Configure Relationship'.
Select 'Edit' and then 'Add' or 'Add All'. These relationships will now appear in the co-applicant selection in the case.