Line Item Dates Outside of Period
Last updated
Invoice is rejected because the line item dates must be between the billing start and end dates.
There are 3 date fields on the invoice. Some clients require that the Line Item dates must be within the Invoice Period (also called the Billing Start Date and Billing End Date).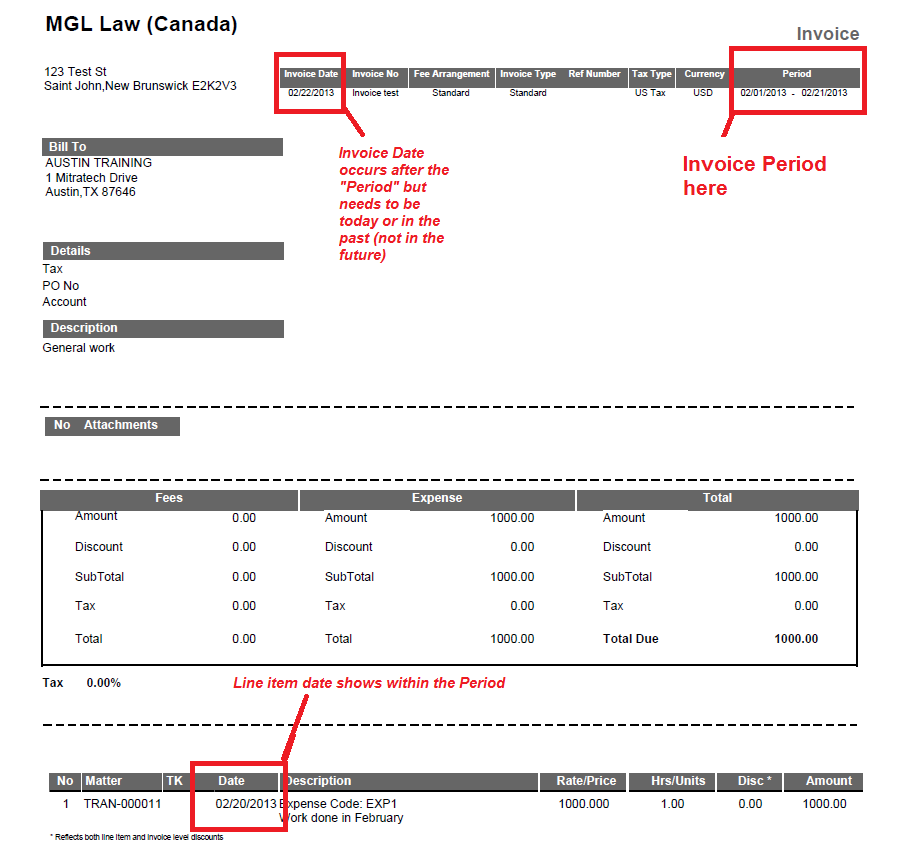 Note: For Accruals the "Invoice Date" must occur after "Invoice Period" BUT the Invoice Date can be a date in the future. More information here.