Obligation Status Management
Last updated
Goal
After completing this how-to you will have the ability to manage Obligation statuses' , such as changing the default terminology for Obligation Status Names & Colour.
First Step
Within the Obligation Module, please select 'Obligation Status'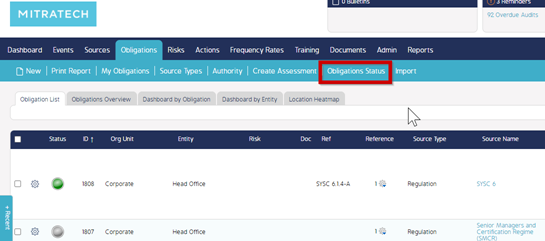 Second Step
From the Obligation Status pop up, you are able to change the name of the default status within the custom name field and adjust of the status's color. Scores can be adjusted if Create Assessment is being used.
What's Next