Edit User Assignments
Last updated
How to Edit User Assignments
After completing the following steps, you will be able to configure a user's assignments to allow them to access and create Entity and Org Unit specific data.
Enable the Role Permission for Admin Role
Begin by navigating to the Roles tab within the Admin Module.
Select the Role you wish to provide the rights to edit User Assignments.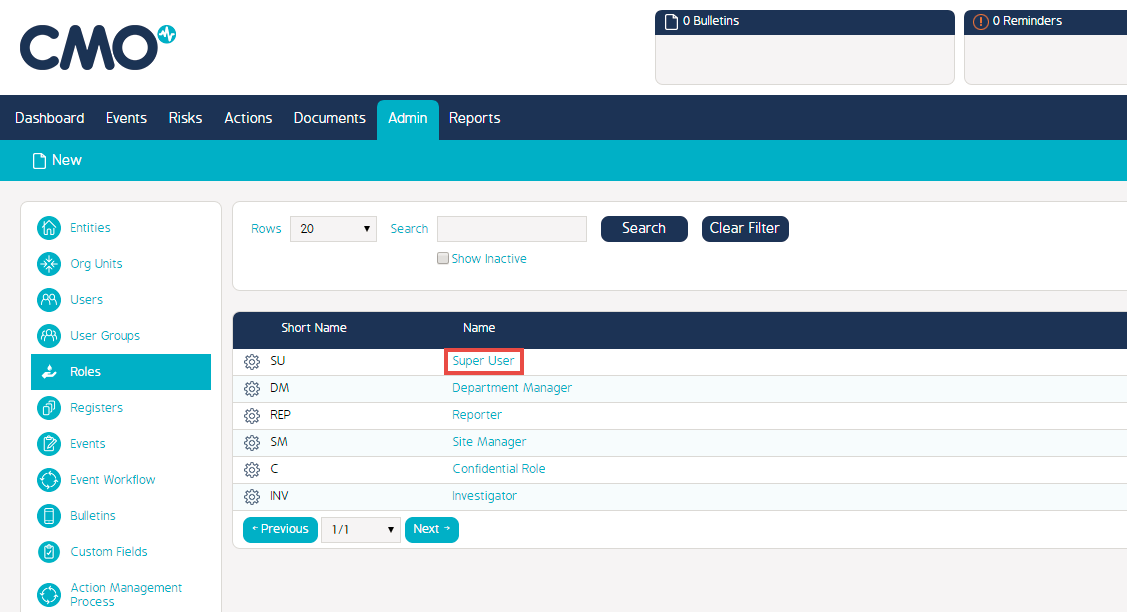 Scroll down to User Permissions.
Check the checkbox for 'Allow edit User Assignments'.
How to Edit User Assignments
Navigate to the Users tab within the Admin Module.
Filter for the user you wish to edit assignments for.
Select the cogwheel and then select the 'Edit Assignments' button.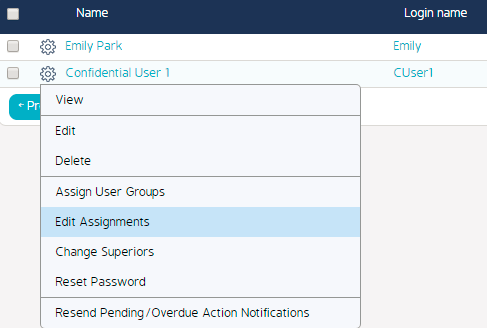 Select the checkboxes for Role and Entity/Org Unit combo you wish to grant the user access to.

Select the Save button at the bottom of the page.