Creating Users
Last updated
Creating Users
After completing this how-to you will be able to create new users for your system.
Navigating to the Users Tab
Begin by navigating to the Users Tab within the Admin Module.
Then select the 'New' button in the top left-hand corner.
Filling in the new User's details
A 'user details' page will be displayed. Here you will need to fill in the mandatory fields for the user, such as their First Name, Last Name, Login Name and Password.
You will also need to select the Role/s the user will be assigned to within the system.
Once done, you will need to select the 'Save' button at the bottom of the page to finish adding the new user to the system.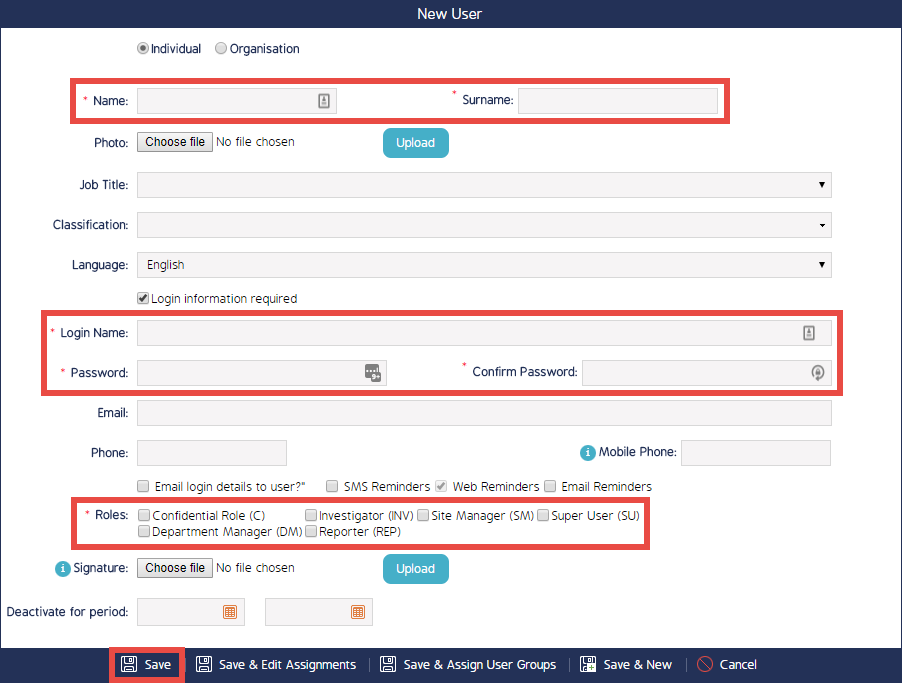 Video Demo