Associate a Form to specific Org units and Entities
Last updated
Goal - To assist user in associating a Form to specific Org units and Entities in the system
This article provides the steps to a user to associate a Form to particular set of Org units and Entities in the system. On the generation of a new Event, the Form will appear only when one of the associated Org unit and Entity is selected by the user.
Begin by logging to the CMO Application.
Go to Admin Module.

Go to the Published version of the particular Form. Click on the Cogwheel and click Edit.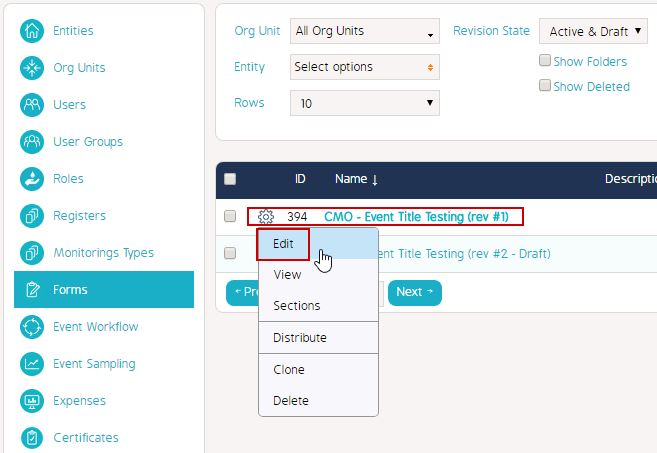 In the Edit Form window, go to the 'Association' field.
In the Association Window, select 'Select Org Units, Select Entities' from the dropdown.
Select one or more Org Units from the Org Unit dropdown.
The Entities associated with the selected Org Units will appear against the Entities field. Select one or multiple Entities from the Entities dropdown.
Click OK to save the changes.
All the selected Associations will appear in the 'Edit Form' window.
Click Save button to save the changes.
Video Guide: