Adding the Superior to a User
Last updated
Goal - To assist in setting up the Superior user to a User in the System
This article provides the steps to select one or more Active users in the system to become Superior to a User.
Begin by logging to the CMO Application.
Go to Admin Module.
From the list of Available users, Go to User to which you need to add a Superior user.
Click on the Cogwheel for the user and click 'Change Superiors'.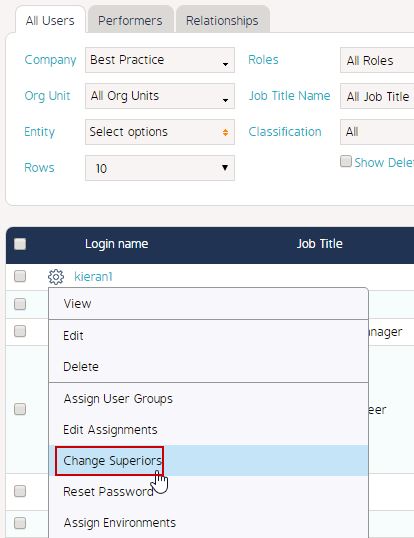 In the 'Change Superiors' window, select a particular 'Org Unit' from the list to sort the list of the Available users associated with that Org unit OR select 'All Org Units' to show all Active users in the system.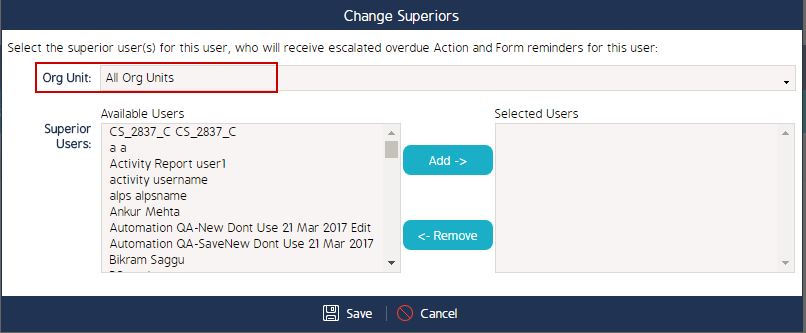 Select one or more users from the list by clicking on the User(s). (Click Ctrl and select to add more than one users.)
Click 'Add' button to select the User(s).
Click 'Save' button to save the changes.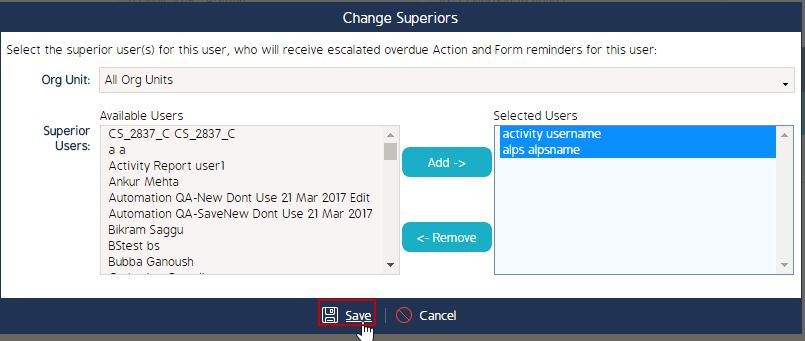 The selected users will become the Superior to the User.
Video Guide: