All Open Matters
Last updated
From the Reporting tab, select All Open Matters to view a list of all matters opened in Lawtrac.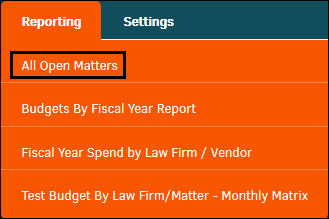 Matter records are listed by matter number, name, lead, and date opened.
Use the
icon in the column header to toggle the list view alphabetically or chronologically.
Click Flag As Favorite at the bottom right side of the page to save the report. Saved reports appear on the main Report Listing page under a new column titled My Flagged Reports.