Run the Hold Response Rate Report
Last updated
This page details how to run the Hold Response Rate report and what types of information can be found in the report.
What Information Does the Hold Response Rate Report Provide?
Running this report returns information concerning a legal hold in addition to the percentage of each response category that has been acknowledged by recipients of the legal hold.
Run the Hold Response Rate Report
Note: You will not be able to report on holds that are attached to Private Matters unless you have permissions to view the private matter.
Log into LegalHold as an administrator, click Reports, then select Hold Response Rate Report.
Filter the relevant information using the Hold Status and Matter Type drop-down filters.
Repeat this until you've selected all of the holds on which you want to report, then select the Generate Report button.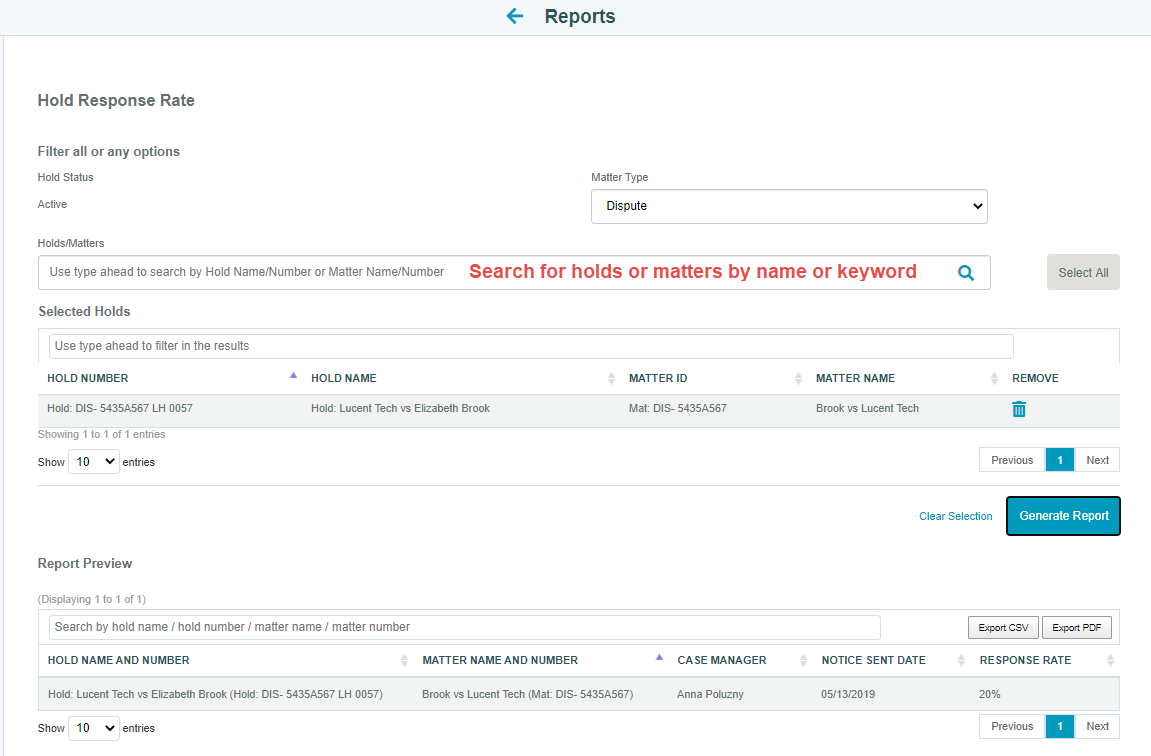 Note: To report on all holds, do not enter criteria in Step 2, then select the records you want to appear on the report prior to selecting the Generate Report button.
The Report Preview will appear at the bottom of the screen. Export the information by clicking the Export PDF or Export CSV buttons in the Report Preview view.