INSZoom - Delete/Remove a Case
Last updated
This article goes over the different ways on how to delete a case.
Delete/Remove a Case
Navigate to the 'Case List' page.
Click on the 'Trash Can' icon beside the case to delete it.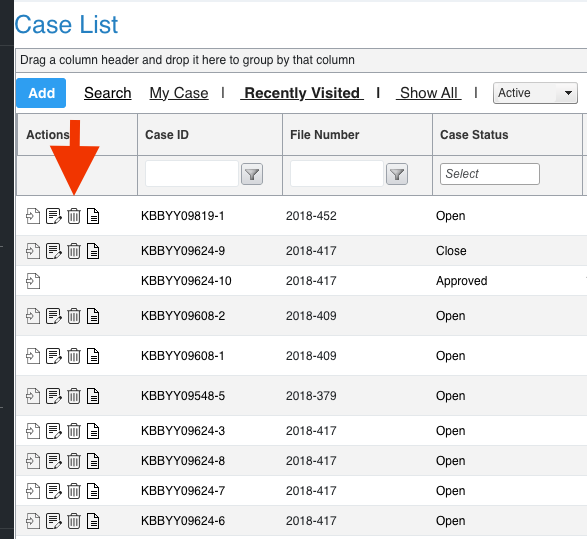 Another way is to go to a client's specific case.
In the left-hand column, you will see under 'Detailed Info' the option for 'Details/Dates'.
There will be an option for 'Mark for Deletion'.
A pop-up will appear when you select 'Mark For Deletion'. It will inform you that there is a 90-day grace period before the case is completely erased from the system.