Mobile Management Settings
Last updated
[Admin Only] This section details how to configure mobile management settings on the web application. Mobile Management settings should be configured by a CMO administrator on the web application.
General information about Mobile Management Settings:
Mobile Management Settings are applied to all mobile devices and all platforms.
The mobile device will mirror the information, terminology, content of existing items, and settings that are set up in the web application.
The less data pulled down to the offline mobile device will result in faster processing and data transmission between the device and the CMO server.
Configure Mobile Management Settings
Log in as an Admin on the CMO web application and navigate to the Business Rules module.
Click the cog wheel.
Select Mobile Management.

The Mobile Management pop-up screen will appear. Navigate to the Mobile Business Rule Index page to see a full index of the options shown in the Mobile Management Setup screen

Once you have clicked on the Mobile Management you will be shown the below pop-up where you are able to update all of your WebAPP / iOS / Android requirements.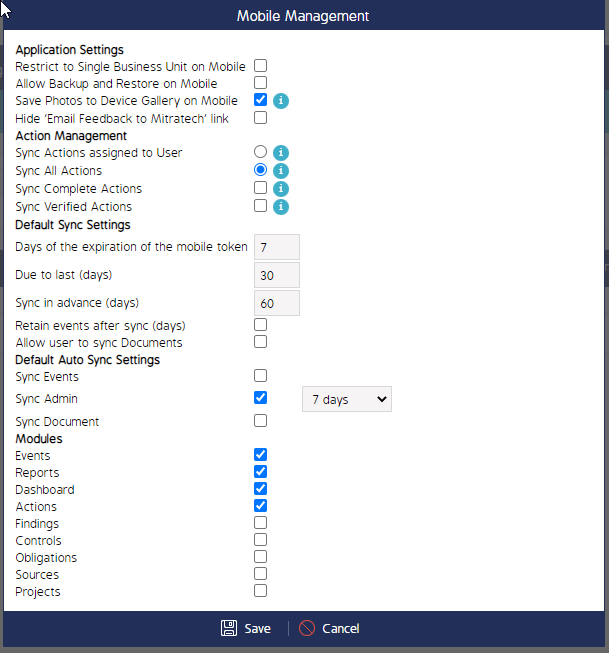 Click Save (if you have made changes) or cancel if you don't want to save the changes you have made.
*Please note depending on what version you have of the CMO Software you may not see all of these options*