How to Delete a Document Type
Last updated
How to Delete a Document Type
After completing this how-to you will be able to delete Document Types on your Site.
Navigate to the Documents Module
Begin by navigating to the Documents Module.
Then select the 'Document Types' button as shown below.
Delete the Document Type
Then continue by selecting the cogwheel of the Document Type you wish to delete.
Select 'Delete' from the drop-down.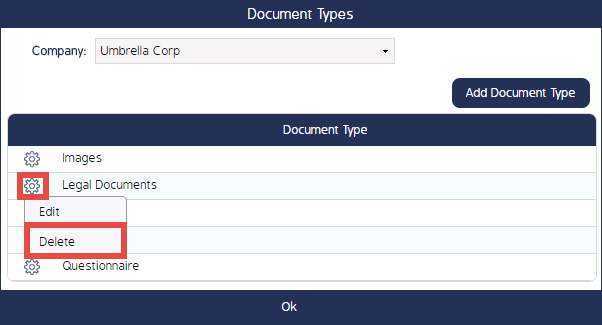 Select 'Yes' to confirm you wish to delete the Document Type.
Select 'Ok' and you will have successfully deleted the Document Type.
Video Demo
See link below for video demo