Disable the Complete button from the Event Window to only allow Workflow to control the Event Status
Last updated
Goal
Assist User in disabling the Complete button from a Form template. As a result of this, the Event can only be completed using the Workflow setup for the Form.
Disable Complete Button
Begin by logging to the CMO Application.
Go to Admin Module
Go to the Draft version of the desired Form. Click Cogwheel >> Edit.
In the Edit Form window, Go to 'More Options'.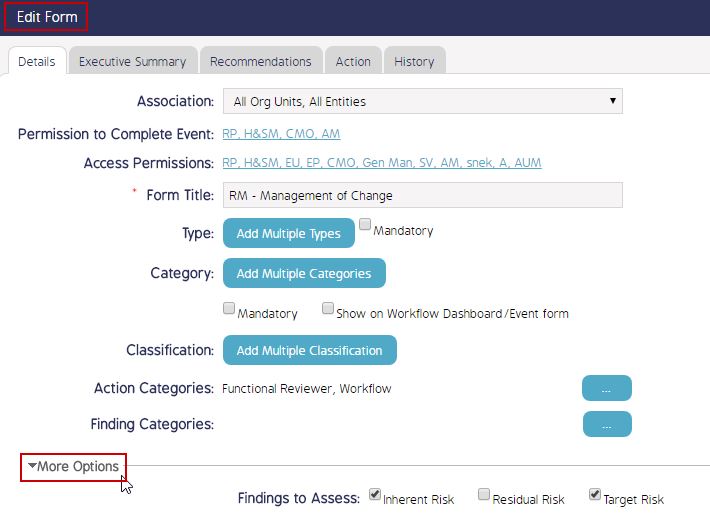 Check the feature 'Workflow controls Event Status'.
Click 'Save' button to save the changes.
When the Draft version of the Form is published, following will be the effect of this change on the creation of a New Event:
- The Complete button in the Event Window will not be available. Hence the Event Status will only be controlled by the Workflow of the Event.
Video Guide: